Badarsag audience programs and performances in the southern plain of Hungary.
After the outbreak of Covid-19, my new work, titled 'Badarság', received a small grant from the Hungarian Government and from the National Dance Theatre in the Köszönjük Magyarország! program.
Krisztina and I, in a co-authored creative work environment in Budapest, re-investigated our previous residency materials, methods, and topics and examined our practice. The outcome of this was a 15-minute crafted performance which invites the audience to recall a naïve, playful memory from their social, moral life.
Badarság
is a Hungarian word with a meaning similar to "nonsense", but nonsense with the naivety and playfulness of a child.
Badarság
is something only of a pure, innocently ignorant, intact mind. It is something which makes no sense but has so much charm.
In some of the places where we were invited, we introduced our creative resources and we invited participants to be immersed in our playful world. This process helped the viewer to individually experience our working methods, scores, and tasks to help the spectator not only view the work from a subjective viewpoint, but to kinaesthetically and physically experience it. After each performance, we facilitated several Q&A sessions, which was part of our research process to collect data for the future development of this work. makes no sense but has so much charm.
Shared authorship: Attila Andrási and Krisztina Szirtes
Photos: Imre Kövágyó, KNI
Performances:
Mozgások Éjszakája, Kiszombor
Bartók Bála Általános Iskola, Makó
Deszki Hagyomány Napja, Deszk
Igazgyöngy Alapítvány, Berettyóújfalu
Premier Művészeti Szakközép, Szeged
Supporters and partners:
Workshop Foundation, Budapest
Budapest Contemporary Dance Academy, Budapest
National Dance Theatre, Budapest
Hungarian Ministry of Human Resources
Previous residencies:
Cas Gasol Centre de Creció d'arts Escéniques, Mataro
Roca Umbert Centre d'Arts en Moviment, Granollers
Press:
Rehearsal photos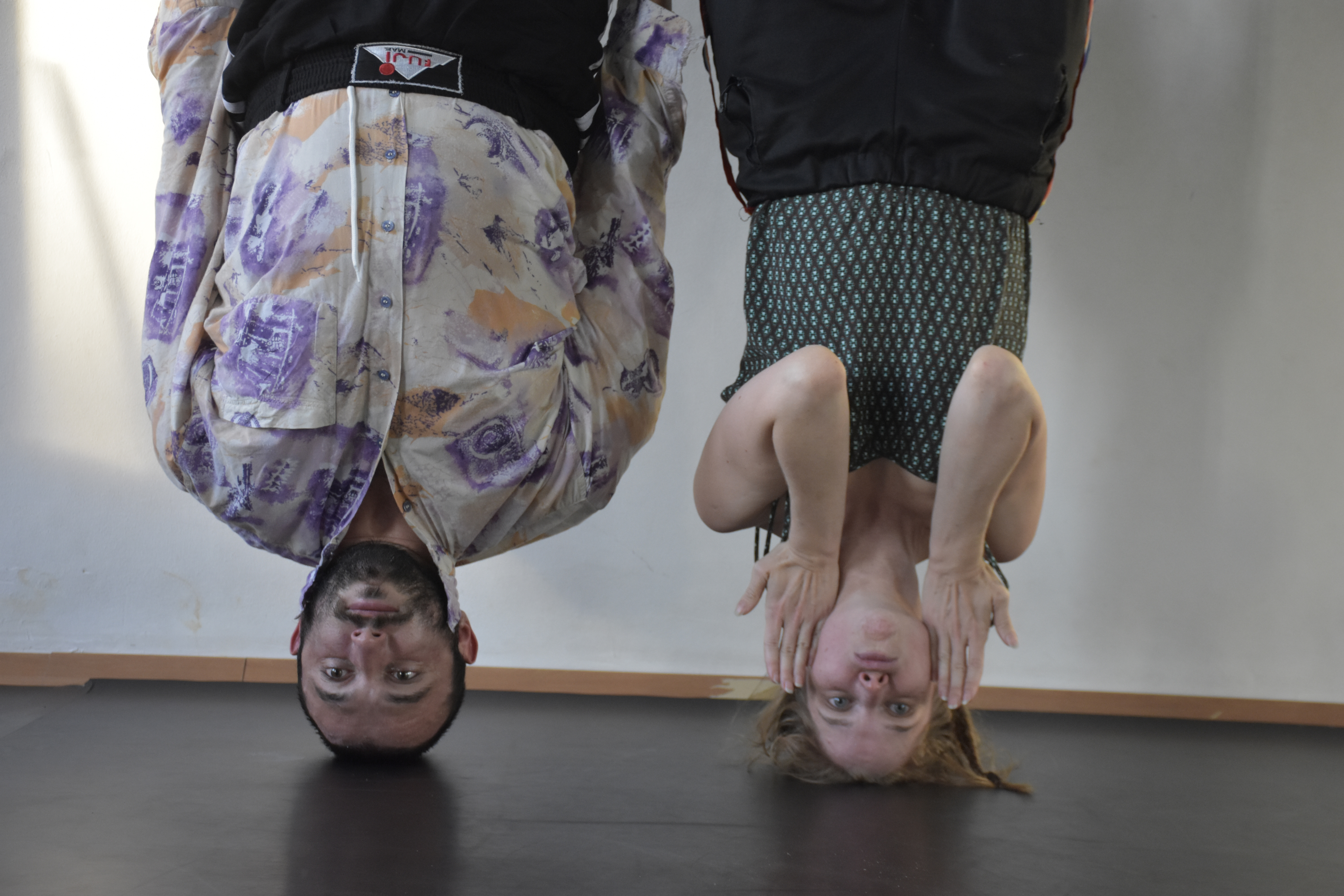 Rehearsal vidos