General goals

The overall purpose of the dance class is to discover new ways to move. It is about discovering and experimenting with states, qualities and feelings. To push the boundaries of movement and to re-interpret our existing treasury of movement into another context.


Specific goals

• the onset of movement
• look for inner feelings with gestures
• development of jaw ability
• concentrative development
• development of dynamic shifts
• work with energy and gravity
• finding and discovering internal resources
• discovering new qualities and forms of movement


Participation profile

This workshop offers practical movement research tools to performance artists of various move- ment backgrounds. The tasks and information that will be provided requires a high level of phys- icality and curiosity. Candidates should have adequate experience with contemporary dance.


---

Warm up

The purpose of warming up is to move the incoming body, move it, and use exercises that help it arrive in the body. All of these have an important role to play in preventing injuries. My warm-up exercises are dynamic. I believe we should be challenged with the first practice. There must be a physical warm-up line, sometimes that helps to exclude the civilian inappropriate thoughts and feelings. Awakening the body, discovering movements, working with the energy of the group, helps to create a concentration.


Improvisation

Qualities, forms, states and most instructions about feelings are all about discovering that. To feel the movement, to see, to be present, to live, to experience. These are the basis of my improvisa- tional exercises.


Materials:

The movement material is about coordination and strength. Crossing borders and finding new ways with a bound movement. With this exercise, I'm looking at how to convey perfect motion and not just deal with form. As a teacher, I stand and teach, but it is not about teaching, it is about what you see from the movement and how you can transfer that movement. It's not about "cop- ying" a movement, looking at the root of the movement - usually, this bound movement is fast, full of details and dynamic shifts. The movements follow each other continuously.


Creative tasks

My creative assignments are the result of my research methods collected over the years.


At the end of the class, I build up from various yoga, tai chi, meditation exercises, but not to calm our bodies or give them away, but to let go of all information and then leave it to the body to remember.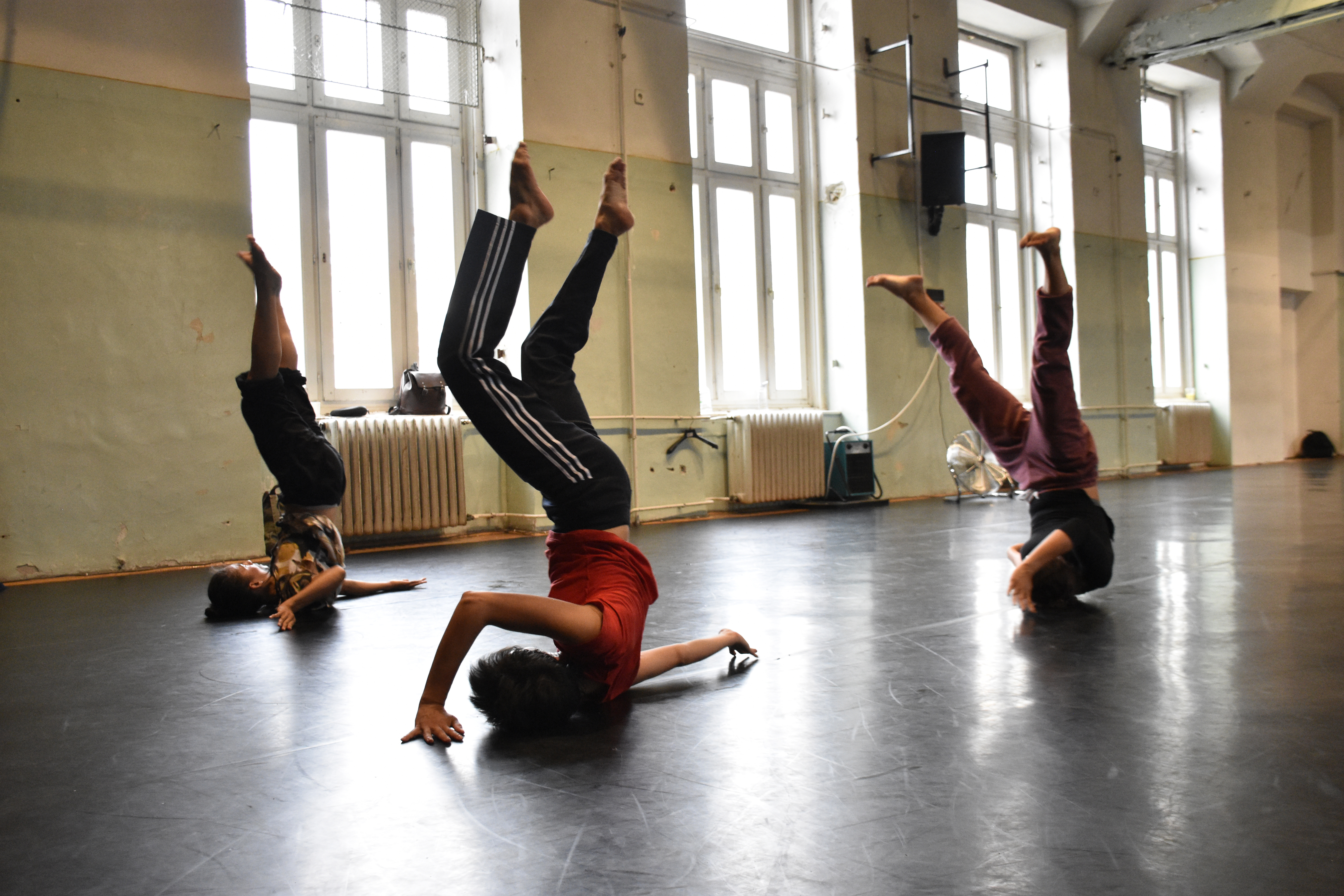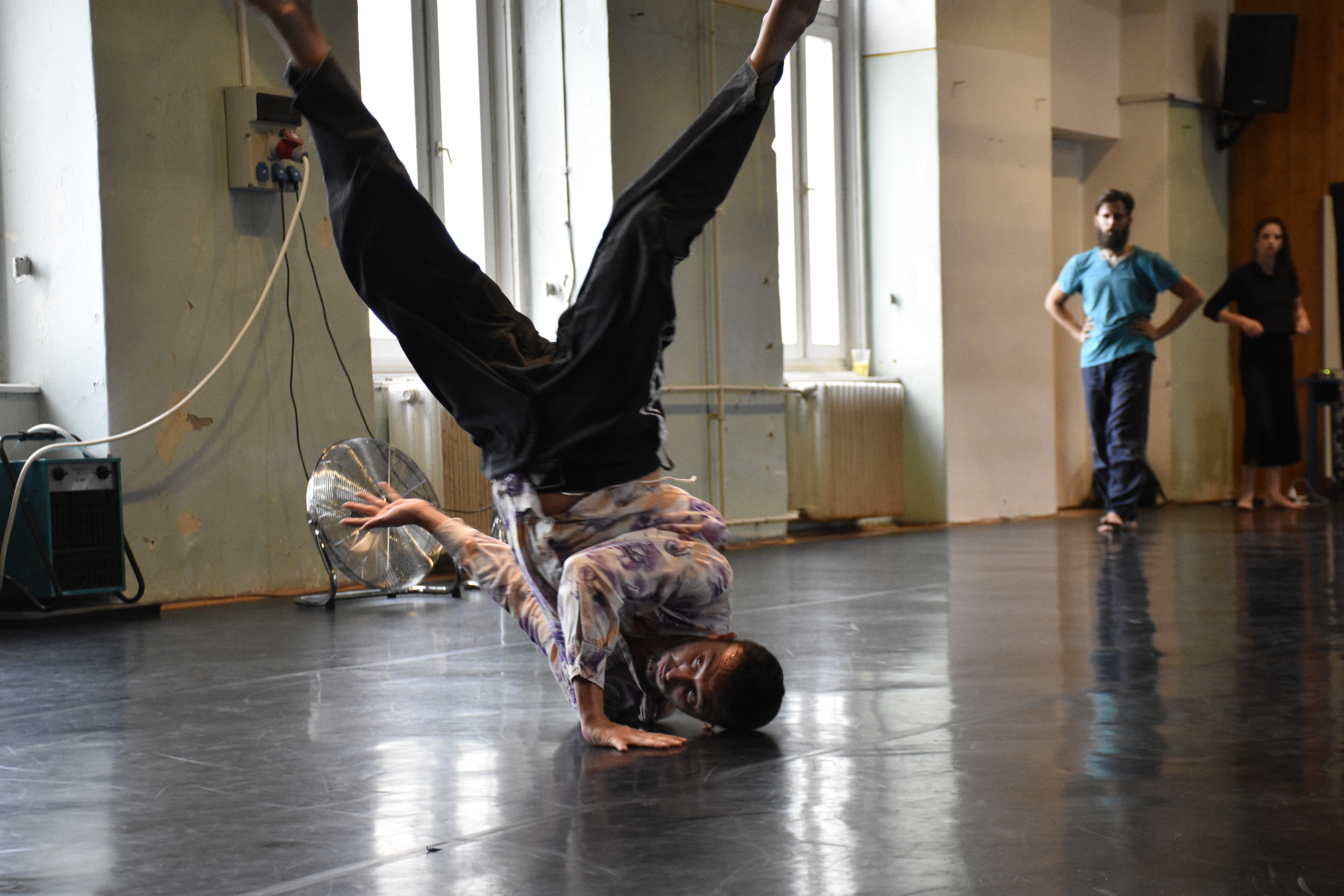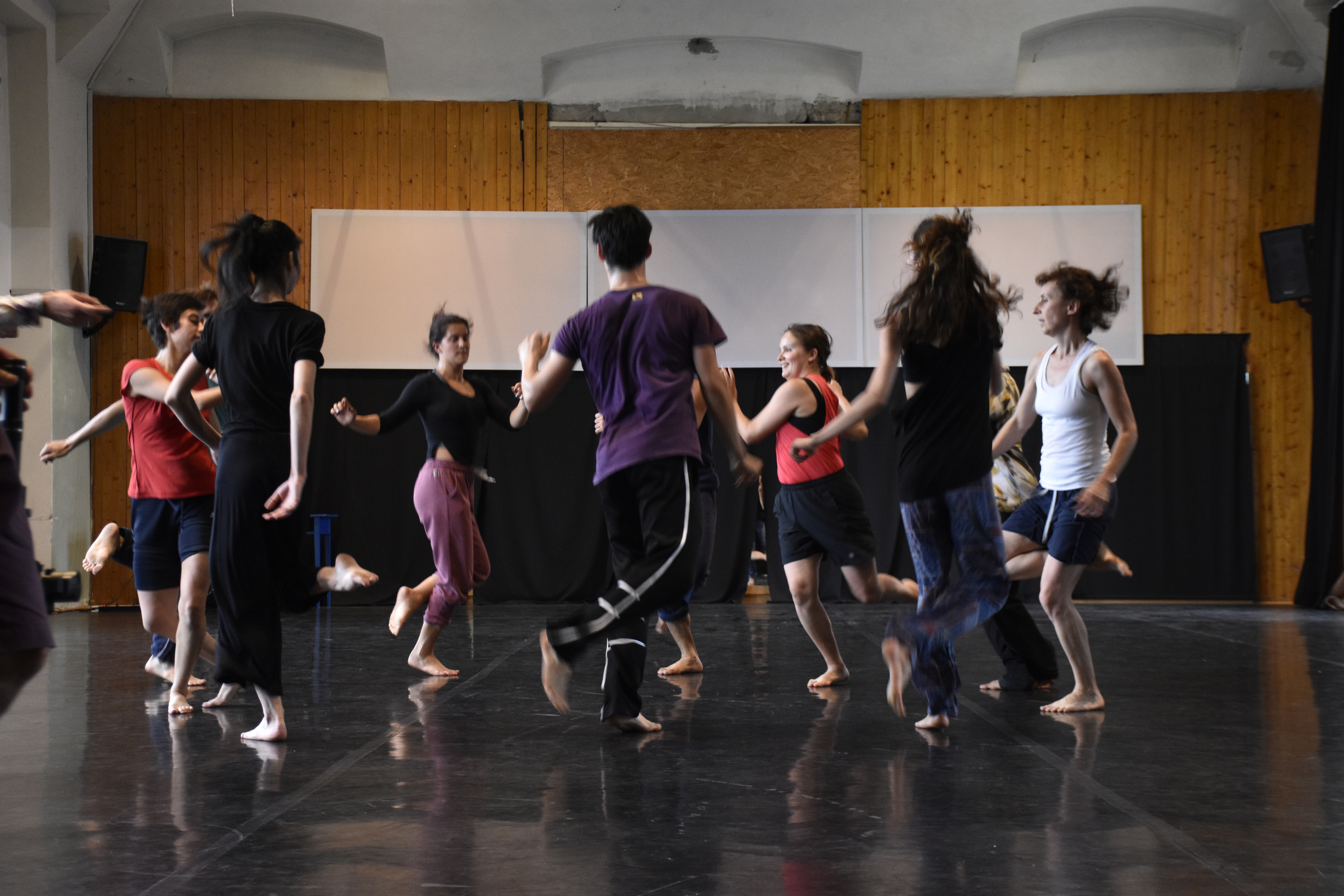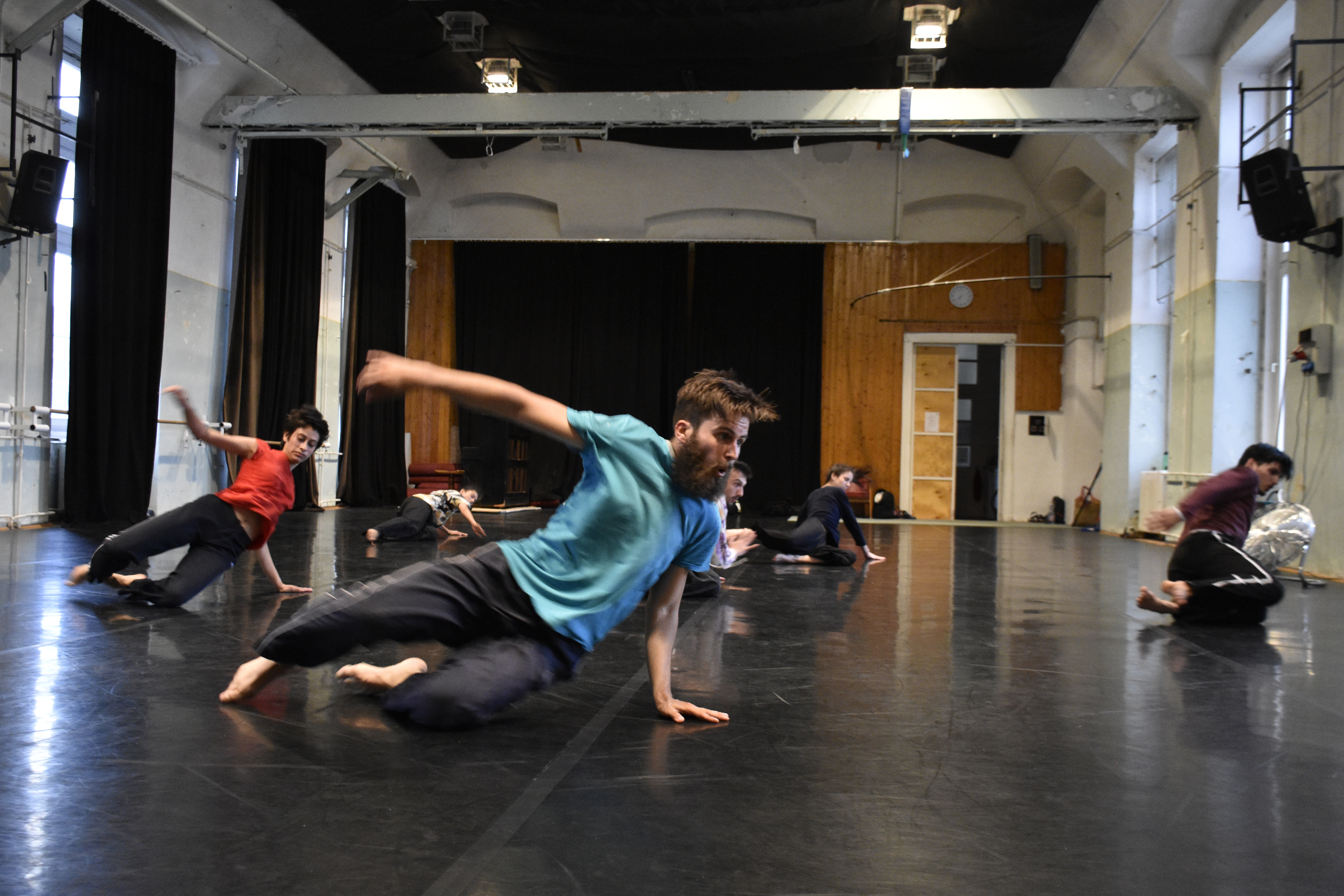 Photos: Imre Kövágó KNI